Indo Global Exchanges Pte Ltd (OTCMKTS: IGEX) is moving northbound as volume picks up after a brief dip into the triple zeroes recently reversing off $0.0008 52-week lows. Caren Currier who has been making name for herself in the world of SPACS "The REVERSE MERGER specialist" is in the wheelhouse driving this merger. In a recent tweet IGEX stated Ms. Currier is fixing the Status and the Company will soon be "pink current again." IGEX has a significant shareholder base and has a history of big highly liquid moves running over a penny during 2021 at which time the stock regularly traded over a billion shares.
Reverse mergers are more explosive than biotech's when the incoming Company has real value compared to the corporation it merges into. IGEX CEO Sergio Bellosta Suárez recently resigned and shareholders are waiting for the pr announcing the new CEO. What makes IGEX so attractive is there is virtually no debt on the books and $0 convertible debt. While there are 4.9 billion shares outstanding, the Company has a strict no dilution policy and does not engage in dilutive financing. IGEX does update shareholders regularly on twitter recently stating they are in the process of finalizing a merger(S). We will be updating on IGEX when more details emerge so make sure you are subscribed to newsytrends.com by entering your email below.
Subscribe to Our 100% Free Penny Stock Newsletter. We Have Something Big Coming!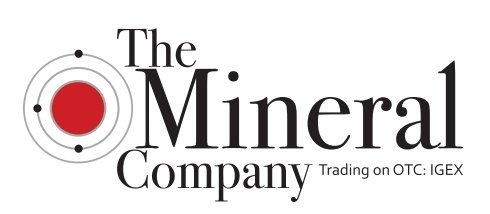 Indo Global Exchanges Pte Ltd (OTCMKTS: IGEX) operating as the Mineral Company Ltd., is based in Brighton, Colorado. The Company, led by an experienced team, is involved in the lithium and grapheme industry, and actively and diligently working on an imminent merger as well as the acquisition of attractive industry participants to continue offering its shareholders and investors: smart investing, growth, and strong and recurring earning profits through the strong financial support of our preferred shareholders.  
IGEX acquired a 5-hectare (12.5 acres) property in Jumilla, Spain for 300,000 euros. According to the Company's filings the property is worth UR980M as shown by the independent appraisal performed by "Arquitasa" (Sociedad de Tasación), which has been homologated by "Banco de España." (See exhibits in 8K). The transaction was financed by the Seller, in a 7-year term loan at 2% per annum, guaranteed by one of IGEX Preferred Shareholder. The Source of repayment will from revenues generated. IGEX carries its 50k sqm Jumilla, Spain property on the books at $1,087,000 value recognizing an unrealized gain of $757k. 
The lot is set to become the premier and biggest center in Southern Europe for storage, shipping, and development of minerals; particularly focusing on lithium and graphene, its applications and derivatives. Engineers and architects are already retained to work on all necessary plans and permits with the goal to break ground in less than 6 months aiming at having the first phase of the project completed and operational by year-end 2022. The lot(s) are located in an approved "urban" zone, thus not requiring rezoning applications. The construction of the center is permitted under the current zoning as shown in the attached exhibits. A new 8-K form will be filed and released soon in relation to a new acquisition and subsequent merger. 
$IGEX PC is coming, disclosures are done (both of them) I believe getting OTCIQ access has been difficult with OTCM but it is and has been getting worked on. Don't know when they will be uploaded but we will be current again without a doubt

— Paul (@PaulsPortfolioo) March 23, 2023
$IGEX. YES. Update is coming, not exactly sure when and I don't know what it is but I know they are working on one. Just so everyone knows. Easier than answering DMs

— Paul (@PaulsPortfolioo) March 22, 2023
To Find out the inside Scoop on IGEX Subscribe to Newsytrends.com Right Now by entering your Email in the box below
We are in the process of finalizing two amazing and big #mergers, which will be completed before the end of this month. In tandem with the mergers, the appointment of the new CEO will be announced via #Video. Our apologizes for the delay; we are more alive than never. #8k $IGEX

— $IGEX The Mineral Company (@IGEX_Official) January 9, 2023
The last press release came in November of last year when CEO Sergio Bellosta Suárez announced his resignation stating: "It is an honor forwarding you this last letter to communicate and announce some very important and decisive matters which I am working on and have to become a reality before my leave as the CEO of our company IGEX: 
Since last Tuesday, I have been working physically with the next CEO in our offices in Jumilla (Múrcia) for transferring to them all the documentation, information, and knowledge amassed during the development of my work as a CEO in the last 22 months. I should also mention that the new CEO has been selected by the leader company from the ones that will be our new preferential shareholders once the process that will bring us to the next level is over as we are all expecting.

My last day as the CEO of IGEX will be the 30th of December 2022. On that same day the new CEO will be announced properly.

Before the end of this week, all the necessary physical paperwork including the necessary Medaillons) will be sent to our transfer agent for cancelation of the 502,000,000 common IGEX shares issued by previous management. Also, I should note, we have proceeded to block at the very same transfer agent nearly another 400,000,000 common shares given the case we have not been able to find – at the present time- any accounting documentation that justifies the issuance of said shares. In the following updates and verifications, you will see such a decrease.

By the express desire and wishes of the ones that will be the next IGEX preferential shareholders, before the end of the current year, IGEX will be trading in the Frankfurt Stock Exchange with the intention of giving more visibility and access to new common European shareholders that see their buying ability limited in Europe given that it only trades in the USA's OTCMKTS.

The new CEO of the Company comes with a new associate director, an expert in discovering, locating and investing in Start-up in the seed phase in the medical sector. Given his successful and proven track-record, IGEX expands its business lines and furthermore, its principal activity (mineral business) will also invest in medical companies with the intention of the new CEO being that of finding itself in the shareholding of no less than 20 companies during the next year. Very probably, the first investment (a oncological solutions company) will be made public before the end of the year.

All activity from the IGEX Group will be financed by alternative financial strategies which won't suppose a dilution of the current shareholding, holding NO DILUTION as one of the core tenets on top of which IGEX will build the prosperous future that awaits us.
$IGEX
Generally log scale charts preferred with volatile OTC. That said, this linear chart on the daily has been the most reliable predictor of support/resistance.

No idea what is happening behind the scenes. Neither did others when these trend lines were hit in the past.👀 pic.twitter.com/2g2SwDGcbb

— SOWETODDID (@sowetoddid) March 23, 2023
 For More on IGEX Subscribe Right Now!
Currently trading at a $5 million market valuation IGEX os is 4,951,681,331 as of February 13. The Company has an excellent looking balance sheet with $1 million in assets and no debt with just the $330k owed on its property in Jumilla Spain and $0 convertible notes on the books. As we said Caren Currier who has been making name for herself in the world of SPACS "The REVERSE MERGER specialist" is in the wheelhouse driving this merger. Currently shareholders are looking for the Company to go back to "pink current" a waiting on the new CEO and merger to be announced. We will be updating on IGEX when more details emerge so make sure you are subscribed to newsytrends.com by entering your email below.
Subscribe to Our 100% Free Penny Stock Newsletter. We Have Something Big Coming!
Disclosure: we hold no position in IGEX either long or short and we have not been compensated for this article.