Netlist, Inc. (OTCMKTS: NLST) is making a highly explosive move up the charts since reversing off $0.871 lows in December. The stock was up again on Thursday spiking to as high as $1.80 and closing at $1.64 up 10% on $2.3 million in dollar volume on the day. NLST skyrocketed in 2020 leading into summer 2021 where it spiked to over $10 per share with virtually the same share structure as it has now with os only increasing from 215.6 million in summer 2021 to 233.6 million today. NLST was definitely shorted on the way down and those same shorts are covering now as the stock races northbound with little resistance. 
As Netlists's revenues move over the $150 million per year mark, investors are speculating 2023 is the year Netlist uplists to a national exchange such as Nasdaq. However, the real potential here is not the Company's exponentially growing revenues, it's the patent infringement lawsuits against Samsung, Micron, Google and others. The financial prospects of Netlist patent infringement lawsuits are so significant many have said they could potentially rival some of the biggest in history. More on that below. We will be updating on NLST when more details emerge so make sure you are subscribed to newsytrends.com by entering your email below. 
Subscribe to Our 100% Free Penny Stock Newsletter. We Have Something Big Coming!
Netlist, Inc.
(OTCMKTS: NLST) headquartered in Irvine, California, Netlist is a leading provider of high-performance modular memory subsystems to the world's premier OEMs. Netlist specializes in hybrid memory – the merging of DRAM and NAND flash raw materials to create memory solutions. The Company's patented memory technologies provide superior performance, and high density in a cost-efficient solution. From database to enterprise applications, Netlist serves diverse industries that require superior memory performance to empower critical business decisions in today's data-driven environment. 
Netlist has a long history of being the first to market with disruptive new products such as the first load-reduced DIMM, HyperCloud®, based on Netlist's distributed buffer architecture later adopted by the industry for DDR4 LRDIMM. Netlist was also the first to bring NAND flash to the memory channel with its NVvault® NVDIMM. These innovative products built on Netlist's early pioneering work in areas such as embedding passives into printed circuit boards to free up board real estate, doubling densities via quad-rank double data rate (DDR) technology, and other off-chip technology advances that result in improved performance and lower costs compared to conventional memory. Netlist continues this tradition with the introduction of HybriDIMM, the industry's first Storage Class Memory product built on commodity DRAM and flash. HybriDIMM is the first SCM product to operate in current Intel® x86 servers without BIOS and hardware changes, and the first unified DRAM-NAND solution that scales memory to terabyte storage capacities and accelerates storage to nanosecond memory speeds. 
Netlist holds a portfolio of 130 patents issued and pending U.S. and foreign patents, many seminal, in the areas of hybrid memory, storage class memory, rank multiplication and load reduction, among others. The strength of Netlist's patent portfolio reflects its many years of research and development and track record of bringing disruptive new products to market. With state-of-the-art, wholly owned, ISO- and OSHAS-certified manufacturing and testing facilities in Suzhou, China, Netlist's strategy is to marry its unique board-level intellectual property with a thorough understanding of semiconductor building blocks and system-level applications to deliver performance, cost, and time-to-market advantages to OEMs.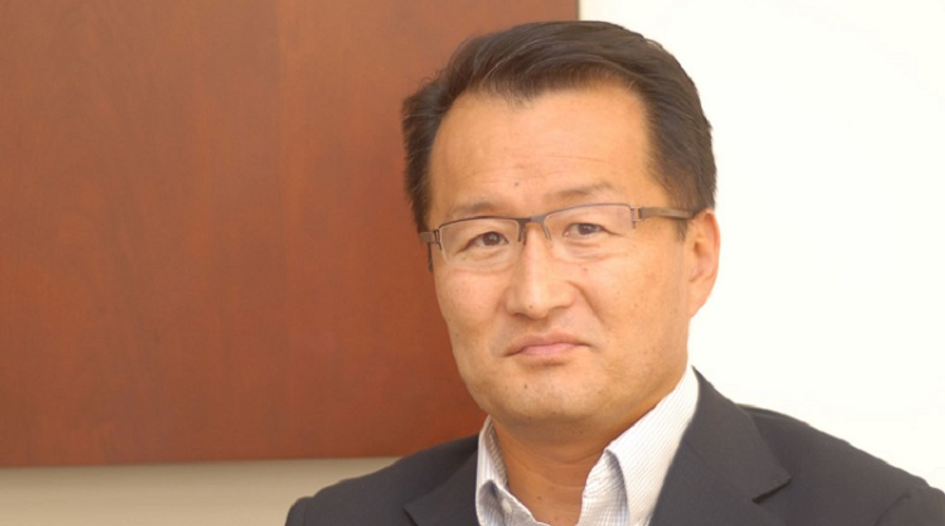 Netlist is led by CEO C.K. Hong, who brings over two decades of high-tech management experience to Netlist. He most recently served as President of Infinilink, a DSL equipment manufacturer, and as executive vice president of Viking Components, Inc. Prior to that, he spent 15 years with LG where he held various senior management positions in the U.S and Korea. Mr. Hong holds an MS in technology management from Pepperdine University and a BS in economics from Virginia Commonwealth University. Rounding off Netlist executive management team are Gail Sasaki, Paik Ki Hong, Scott Milton who personally owns 10 US patents, Raj Gandhi, Jibum Kim JB, Yj Choi, Devon Park, Tinh Ngo, Jayson Sohi, Tobin Hobbs, Jerry Alston who personally owns 8 US patents, and Jamie Zheng PhD. 
Netlist sales are enormous; the Company continues to see rapid growth in revenues reporting October 27 Q3 revenues of $34.4 million up 29% over $26.7 million for the same period last year as the Company continued to execute on both its product and licensing strategies. Netlist also reported that year to date revenues were $140 million compared to $66.0 million for the prior year period. Net loss for the third quarter ended October 1, 2022 was ($9.6) million, or ($0.04) per share, compared to a net loss in the prior year period of ($10.7) million, or ($0.05) per share. 
$NLST Nice way to start the year pic.twitter.com/GacUZsNEBp

— GaRIk088 🇦🇲 (@GaRlk888) January 4, 2023
 To Find out the inside Scoop on NLST Subscribe to newsytrends.com Right Now by entering your Email in the box below
While NLST product sales continue to see exponential growth with the Company bringing in $140 million in revenues in the first 9 months of 2022, the other more exciting part of Netlist business is its patent infringement lawsuits against Samsung, Micron, Google and others. The financial prospects of Netlist patent infringement lawsuits are so significant many have said they could potentially rival some of the biggest in history such as Intel vs VLSI Technology (2021) – $2.18 Billion and Pfizer vs Teva Pharmaceuticals (TEVA) & Sun Pharma (2013) – $2.15B. In June 2020 Netlist was victorious in a 12-year battle in the patent courts against Google! A 3-judge panel at the US court of appeals, in a unanimous rule 36 decision, upheld the decision of the lower court and found in favor of Netlist. Google "Waived" their appeal rights to the SCOTUS and the 912 patent was reissued with 78 claims upheld. 
Next Netlist won against SK Hynix in a deal that included a $40 million signing bonus, a $600 million dollar supply agreement at advantageous terms, a patent sharing agreement that gives netlist access to Hynix portfolio of 5000 patents free of charge, and now Hynix is Netlists partner. Also, Netlist won an important court decision in their favor in the Google case however as Samsung had supplied the patent-infringing memory modules to Google, the Judge decided things could wait while the court in the Netlist-Samsung case decided if Samsung had violated Netlist's patent. More recently Samsung filed an amended complaint against Netlist which was dismissed and as the Company stated: "The partial dismissal means Samsung cannot pursue a separate action on the patents Netlist first asserted in Texas, and now cannot carry out its alleged obligation to protect Google from the '912 Patent in Delaware."  
On December 16 Netlist announced the United States District Court for the Eastern District of Texas (the Court) issued a claim construction order in Netlist's Texas action against Samsung (Netlist, Inc. v. Samsung Electronics Co. Ltd., et. al., EDTX Case No. 2:21-cv-00463-JRG). The Court held the claim construction hearing on November 4, 2022, largely adopting Netlist's arguments for a number of important claim terms at issue. Following those arguments, the Court acted in alignment with its tentative ruling when issuing the final written Order. The case is currently set for a pretrial conference on March 27, 2023, with the jury trial beginning on May 1, 2023. 
Jayson Sohi, Netlist's Director of IP Strategy, said, "We are very pleased Magistrate Judge Payne entered term constructions in Netlist's favor for the vast majority of the terms at issue. We look forward to the commencement of the jury trial in May."

 
Stokd posted on stocktwits today: OOM!!!  The PTAB in the 912 IPR just granted a Director Review of the Boards Institution Decision and the IPR Proceeding is Stayed! Director of USPTO… "I have reviewed the request, the Board's Decision, the Papers, and the Exhibits in the above-listed proceeding. I determine that sua sponte Director review of the Board's Decision is appropriate because this case raises issues of particular importance to the Office and the patent community." This replaces the POP & Rehearing I assume. 
Doc 136 ED TX 463 Case Samsungs Objection to Claim Construction. Look at the "Tone" of this document and compare it to the objection filed by Jason Sheasby. Jason starts of "Respectfully" as opposed to Samsung who just "Objects in a demanding way". $nlsthttps://t.co/aYHZ0szeDy

— HedgeAppleJoe (@HedgeAppleJoe1) December 29, 2022
 We have something big coming Subscribe Right Now!
Currently trading at a $350 million market valuation NLST os is 233,663,197 shares outstanding. Netlist has a strong balance sheet with $43 million in cash and restricted cash, $77 million in assets vs. $38 million in liabilities and the Company does not dilute the stock. Netlist has been reporting one record breaking quarter after another as the Company's semiconductor business has more than doubled over the past year. The upside on Netlist is enormous as the aggregate of the multiple infringement lawsuits Netlist is pursuing could very well yield among the largest patent infringement settlements in history and we could see multiple resolutions in 2023. We will be updating on NLST when more details emerge so make sure you are subscribed to newsytrends.com by entering your email below.
Subscribe to Our 100% Free Penny Stock Newsletter. We Have Something Big Coming!
Disclosure: we hold no position in NLST either long or short and we have not been compensated for this article.