Growth Capital Inc (OTCMKTS: CGRA) has been on an explosive move up the charts over the past few weeks from well under a penny to recent highs of $0.162. Following a significant pullback to under $0.05 briefly, CGRA is once again rocketing northbound with power up 94% on Friday on $3.2 million in dollar volume.  
The move comes as Nicolas Link become the new controlling shareholder with William M. Wright, III, resigning as CEO and from the bod and the Company acquired by Mr. Link's holding Company; RedClip. CGRA will be home to two new businesses and a new board of directors. "$CGRA will be releasing PR's over the coming days and weeks, laying out the company's roadmap and announcing the first two acquisitions. 
Subscribe to Our 100% Free Penny Stock Newsletter. We Have Something Big Coming!
Growth Capital Inc (OTCMKTS: CGRA) operates as a holding company for alternative and undervalued assets. Corporate decisions, operations, management, and control is facilitated through the parent Company. CGRA serves as an alternative asset management company for businesses and assets focused on all aspects of mining, minerals, exploration, and commercial real estate. The processing of metal ore mining, mineral and specialty rock extraction, as well as oil and gas production, are multi-billion-dollar market opportunities which is capitalized on through processing, sales, contracting and licensing of assets. CGrowth Capital's services and solutions are designed to assist landowners with monetizing undervalued assets by bringing commodities such as gold, silver, oil and gas, and dolomite to market. CGrowth Capital will focus on acquiring land assets, while also providing partners and affiliates with management services, capital, contract management and logistical services necessary for the successful execution of operations. The Company operates the following subsidiaries and sectors: 
Powder River Resources, Inc.: Oil and gas: Operates an over 3,000-acre oil and gas field in Wyoming.

 

Chewelah Properties, LLC: Real Estate: Operates a 47-acre warehouse facility in Stevens County, Washington.

 

Deer Trail Mines, LLC: Minerals and Mining: Non-active company overseeing a mining operation with a 40-acre parcel and 1,000 acres adjoining leases containing silver, gold, and other precious metals.

 

CGrowth Capital Bond, Ltd: Financial: Issuer of bonds in the United Kingdom for the purpose of making loans to companies contained in its offering.

 

CG Capital, Inc.: Financial / Business Investment: Established to facility investment into domestic opportunities. Operates as funding is available.

 

Nutrilife Health and Wellness, Inc.: Consumer products: Established to facilitate transactions within the CBD and Hemp markets. Currently awaiting funding.

 
I can confirm that my holding company,RedClip, has acquired control of $CGRA for 2 exciting incoming businesses & a new executive board. My role as CEO is interim until the new board signs on in the coming weeks at which point I will transition to Chairman. Keep an eye on the PRs

— Nicolas Link (Nick) (@NicolasLink) December 9, 2022
To Find out the inside Scoop on CGRA Subscribe to newsytrends.com
Right Now by entering your Email in the box below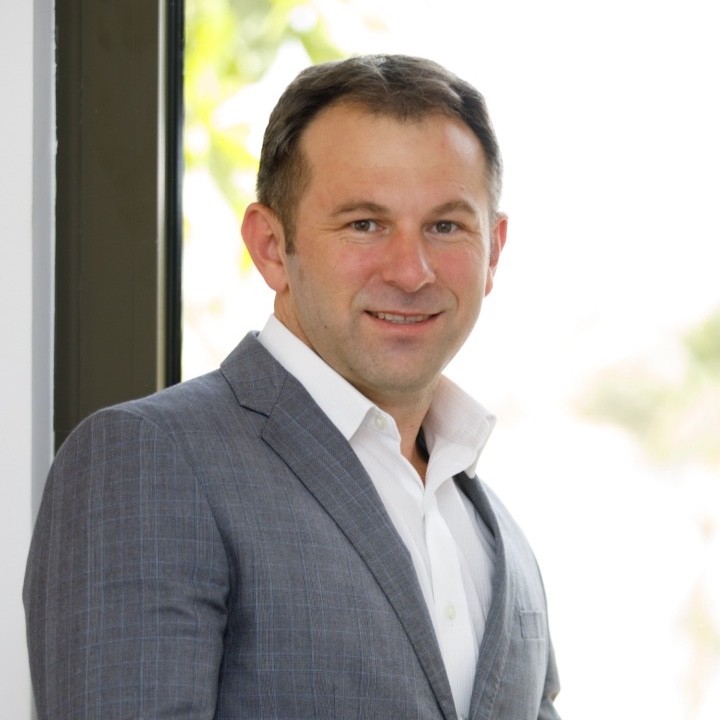 On May 12 CGRA announced it has executed an agreement with a Minerals Company to acquire 100% of the targeted project (the "Company") via a Share Exchange Agreement. Upon completion of the contract conditions, the acquisition would mean a wholly-owned subsidiary Company and a change in control with new management from the Company taking over CGrowth Capital Inc. The Parent and Company are under a strict non-disclosure agreement, along with additional non-disclosure contracts with other related parties of specifics until all conditions have been met. 
Under the Agreement, the Company must complete its two (2) year audit in anticipation of uplisting as a fully reporting audited company. The Company's near-term goals include further advancing to a listing on a senior exchange and a series of debt/equity financings to develop its assets and acquire additional holdings. 
The Parent is required to make the transition without debt and further liabilities and will begin the process of divesting debts and assets as required. The Parent anticipates restructuring of its equity prior to a closing and uplisting. Due to the nature of the anticipated acquisition, its go-forward plan, and the restrictions prior to closing, the Parent will cease further acquisition and growth strategies during the lead up to closing. Additional information will be released jointly by the Parent and Company from time to time as benchmarks are reached by both the Parent and Company as both move towards a closing anticipated to take 60 to 120 days. 
$CGRA will be releasing PR's over the coming days and weeks, laying out the company's roadmap and announcing the first two acquisitions. $CGRA is not related to $ILUS or acquiring any of the $ILUS operating companies.

— CGRA (@CGRAOTC) December 9, 2022
 We have something big coming Subscribe Right Now!
CGRA is rocketing up the charts as Nicolas Link become the new controlling shareholder and announces CGRA will be releasing PRs over the coming days and weeks, laying out the company's roadmap and announcing the first two acquisitions. The Company's new CEO and controlling shareholder Nicolas Link is an executive out of Dubai and London who is a founds, develops and acquires disruptive technology companies & products with a strong network in Europe, USA, Middle East and Africa. Mr. Link is also very active in mergers and acquisitions as well as taking companies public in the USA. Currently he is CEO and controlling shareholder of ILUS and now too CGRA. Reverse merger stocks can be more explosive than biotech's when the incoming Company has real value but is undiscovered to investors. CGRA is moving towards recent highs of $0.162, a break over and the stock could really take off. We will be updating on CGRA when more details emerge so make sure you are subscribed to newsytrends.com by entering your email below.
Subscribe to Our 100% Free Penny Stock Newsletter. We Have Something Big Coming!
Disclosure: we hold no position in CGRA either long or short and we have not been compensated for this article.